Pioneering citizen scientists launch non-profit water testing initiative to test every U.S. city water supply for lead: EPAwatch.org
Click here to learn more
New Food Investigations audio program. Download for Free!
Click here to download this audio program
Pig's teeth get destroyed by phosphoric acid in sodas - shocking microscopic video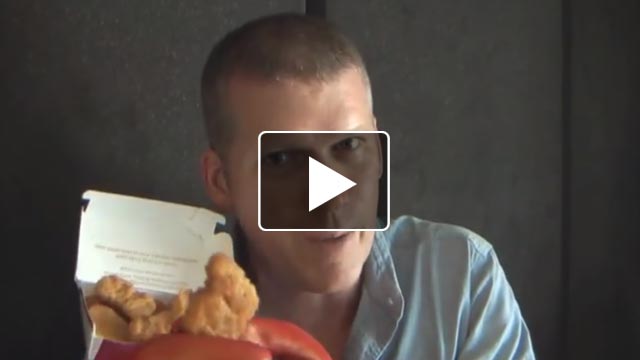 McDonald's Chicken McNuggets found to contain mysterious fibers, hair-like structures
I've seen a lot of weird stuff in my decade of investigating foods and nutrition, but I never expected to find this...
Got a PUStache? The truth about PUS in pasteurized milk
Got a PUStache? The latest "Food Investigations" video from Mike Adams, executive director of the non-profit Consumer Wellness Center.
The Vitamin Water Deception
It turns out this beverage is more "sugar water" than vitamin water, and even Coca-Cola's own attorneys now publicly admit Vitamin Water is NOT a healthy beverage. (6 minutes)
General Mills Mind Games
General Mills Mind Games - comedy skit about Total Blueberry Pomegranate Cereal, which contains NO blueberries and NO pomegranates. (5 minutes)
Episode 2 - The Blueberry Deception
Big-name food and cereal companies are caught 'faking' the blueberries in their cereals, muffins and other products. What did the Health Ranger find in these products instead of blueberries? Artificial coloring chemicals, hydrogenated oils and liquid sugars. Narrated by Mike Adams. (7 minutes)
Episode 1 - Pharmaburger
What happens when you combine fast food with free prescription pharmaceuticals? You get PHARMABURGER, and that's the title of Episode One of "Food Investigations" by Mike Adams. (8 minutes)